About Us
Building up an industry is a mammoth task that needs precision, effort, and care. While you are developing your business gradually, we are here to lend you a helping hand to ease your hassles of transportation. You can consider us as your extended family to assist in your venture.
+ Read more
---
Vision

Our vision is to be Indian's most trusted and resourceful logistics company.

---

mision

Our aim is to provide quality service along with competitive pricing using digitalization keeping the end customers in mind.
TEAM members
Rohit Singh
OVERALL HEAD
Shashank Singh
BACK OPERATION HEAD
Rajesh chandra bose
OPERATION HEAD
Kallol Ghosh
BUSINESS HEAD
FOZIA SAHID
PROCESS COORDINATOR
Arshad Mumtaz
RAKE OPERATION INCHARGE
MD IMRAN
DATA EXPERT
PRASHANT SINGH
FINANCE AND ACCOUNTING
Amit sonar
ADMIN EXECUTIVE
Rahul Jaiswara
CUSTOMER BILLING
ROHIT ROUT
ADMIN EXECUTIVE
Paromita Das Sarkar
PROCESS CO-ORDINATOR
Dikshaa Surolia
ACCOUNTS DEPARTMENT (ACCOUNTS RECONCILIATION)
Piyush Singh
ACCOUNTS DEPARTMENT
Shilpa Sonkar
VENDOR RELATIONSHIP MANAGER
Ananya Mukherjee
EXECUTIVE ASSISTANT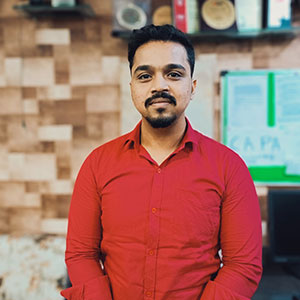 Suvojit Saha
VENDOR BILLING
Manish Jha
ACCOUNTS DEPARTMENT